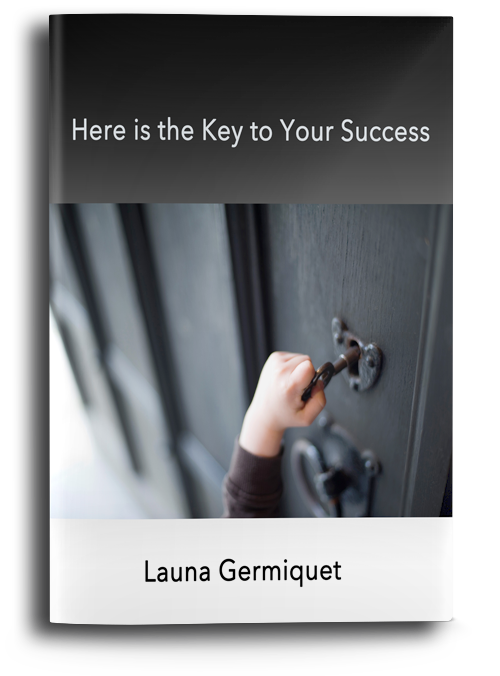 My FREE 4 Video Series
Will Teach You
How To Generate
All The Leads Your Business Can Handle!
What if I could hand you an entire series of strategies that have a proven and tested track record for generating million dollar businesses?
Want to Join the Unique Million Dollar Membership?
Launa Germiquet
Lovely Launa. It's a real cover nickname. Ask those who know me!
The result can be lovely, but the time getting there might be tough. Everyone is different and make sure the right path is taken for you. I help you make things better so you can reclaim excitement in life at WORK and at HOME
Come back to Life with Your Unique Potential
Launa is full of surprises! She has expressed herself creatively and artistically throughout her life. Teaching dance around the world on cruise ships, building meaningful communication plans, and creating beautiful  websites and logos, she has many talents and a flair that is all her own.
She also loves spending time in the mountains, refreshing her thoughts and spirit. Her love of cooking also extends to gardening so she can grow fresh ingredients for delicious recipes. Her outgoing nature keeps her very active, with exercise and movement being huge parts of what keeps her going.
If you are seeking a well-balanced, dynamic coach – the search is over. Launa has an endless passion for helping people overcome obstacles in health and life. With a strong sense of intuition playing a role in her work, she also brings people together who have common goals for dynamic Mastermind groups and retreats. Her broad coaching skills allow her to design a plan for you to move forward and feel rejuvenated!
Regardless of whether this is your first experience engaging a coach, or you are a seasoned student of life  looking for a fresh approach, Launa is the one to guide you to new levels. She will find a way to connect your heart to your dreams. Business, personal, and health challenges have finally met their match. Rejuvenate your life. Refresh your soul. Hire Launa.
Serious business, please.
Launa Germiquet is a seasoned corporate communications professional and communications strategist. With over 20 years of experience working with venture companies around the world, her talents have helped many organizations to develop strong branding and integrated marketing communications. She also enjoys staying on top of new technology trends and connecting with social media.
Her journey to coaching began with her desire to facilitate personal and professional development beyond communications and marketing plans. Launa is a Certified Master Coach and Certified Reflex Condition Practitioner with the Certified Coaches Federation, as well as a Big Growth Business Coach. Her enthusiasm for life is contagious. Her dedication to you, unwavering.
On her own journey through life-changing health challenges, Launa realized that her true passion was in connecting with people on a deeper level. Understanding that having a serious, or chronic illness impacts not just the individual, but families and friends as well. This is the key to her coaching approach.
Even if you are not experiencing major health issues, feeling stuck in life often requires a road map to find the way to being in flow. Her strategic planning skills are an asset, and will certainly facilitate creating a pathway to success.
Choosing Launa's personalized coaching is your first step to achieving a completely rejuvenated life!
What People Are Saying
Working with Launa Germiquet was a very pleasant, serene and satisfying experience…NOT! It was ridiculously uncomfortable at times, even frustrating. She was pushy! She was unrelenting in demanding more when the work I was producing was below my capability. In working with me I asked her to be brutally honest with me. She was. It made for some very tough sessions. It also made for realizing powerful paradigm shifts. At the inflection points of those shifts, that space they call "the darkness before the dawn" the space where I was at my lowest, she was genuinely kind and loving and understanding. She provided meaningful perspective and delivered it with genuine humility during the toughest transitions. Launa takes her role as a coach very seriously, it was apparent in the loads of work she regularly assigned and all of it she personally prepared and tailored to me. It was as if our sessions carried on from in-person to in-literature. All of it seamlessly guiding me towards my goals. Why is Launa so good at what she does? Because she has walked her own path of positive transition, and she will be the first to tell you that that path wasn't always positive. But she persevered, and she will help you do the same for yourself. If you choose to work with Launa, and it is a choice because you may not find that it's a cakewalk, come prepared to WORK. She'll kick your ass and help you to execute your potential, lovingly!
Launa did an excellent job developing our company website. She executed our vision and provided insights to better our marketing techniques all in a timely manner