I developed "Getting UP" to highlight the incredible stories of those who have undergone considerable trauma and/or illness, but also found the inner strength to change their lives and Get UP!

All those who register for
[COURSE / MASTERMIND / ONE-ON-ONE SESSION]
receive a free, signed copy of my book!
Sign up today to receive this inspiring collection of personal stories with an intro to my Unique Potential™ formula!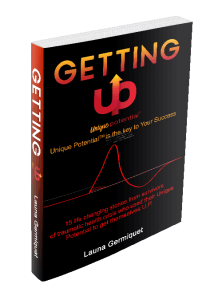 What others are saying about "Getting UP"…

"Launa's positive vision on actions for people that have been through illness is not only useful, it's inspiring! I highly recommend that you read this book to help you move your life forward and Get U.P.!"

– Brandon W. Johnson, Positive Energy Guy™, Award winning Author, Speaker, and Business Mentor

"In Getting U.P., Launa makes a valuable contribution to the realm of self-discovery and personal mastery. With a combination of personal story and insightful research, Launa supports the reader in easily discovering their Unique Potential, and helps all of us to find and fulfill our special place with dignity and grace. Thanks, Launa, for your wisdom, insight, and care!"

– Abe Brown, Momentum Coaching, President of the Certified Coaches Federation
Order your copy or sign up to work with me today and discover how "Getting UP" may change YOUR life! 
Link: http://a.co/cv6Tpc7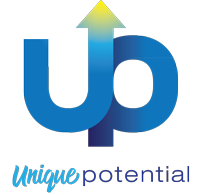 DO YOU HAVE A BIG IDEA WE CAN HELP WITH?